Jake is the 4 month old GSD that had been run over
by a car that we rescued from the Las Cruces Animal
Control.  When I spotted him, he was in a crate by
himself, looking up at me wagging his tail.  When
we finally got him to our vet and x-rays were
taken, it showed he had broken his pelvis in several
places, so that is why he could not walk.  Jake
has now had both surgeries and is walking, running,
going up and down the stairs to our house, enjoying
the backyard and just plain enjoying being
a puppy...which is much deserved. 


***JAKE UPDATES 1- 23-2010***
Jake is almost a year old now, but has
re-injured his hips and is now in need
 of hip replacement, which is going
to cost approximately $5,000.  His new
family has asked if we can help out.  If
you can donate, please send your donations
to the address on our home page.  Once again,
I thank you for your generousity.  Here are
a few updated pictures of Jake.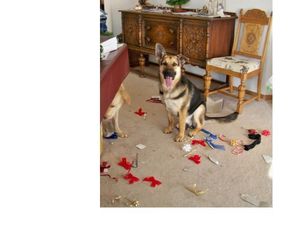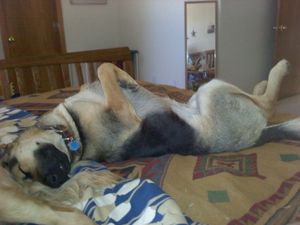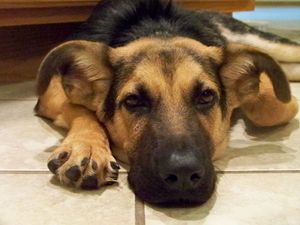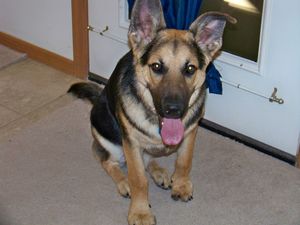 ***JAKE UPDATES 10-1-2009**
*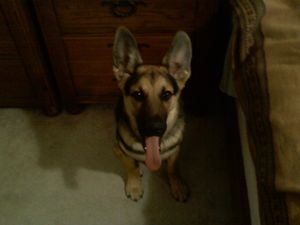 Here is Jake at approximately 7 months old.  He is
quite the handsome boy!  Doesn't he look like
a little Angel?  Well he is giving Allen & Margaret
quite the challenge.  This picture was taken right after
they got home from work to find he had ransacked the
bathroom.  At least this time he left the TP in place!

-----------------------------------------------------------------------------------------

Here are some pictures of Jake taken at his new home
with Margaret & Allen.
As you can see he loves to ride in the car.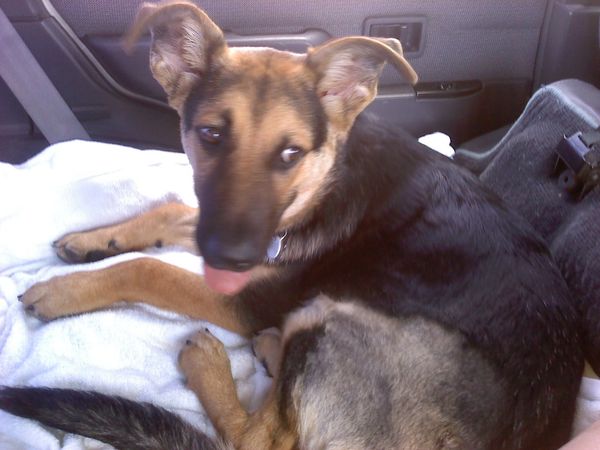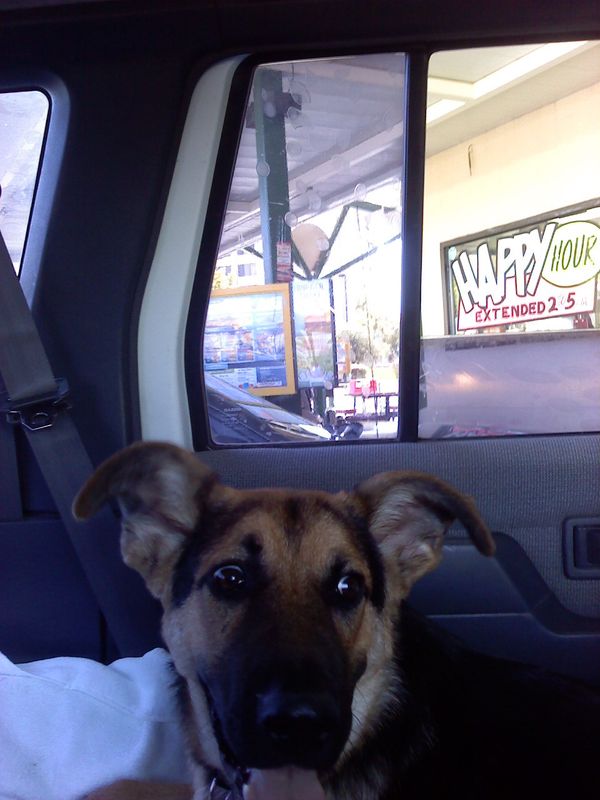 Please enjoy these updated pictures of Jake, or as I fondly
refer to him as "Jakester." These pictures were taken on 8-4-09.